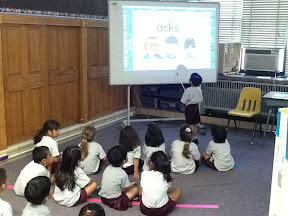 Here are the PreK classes using the website Starfall on the computer lab ActivBoard to practice letters. Starfall is a wonderful website that allows the kids to work with letters, words and beginning reading activities. The site uses music and songs to create fun, interactive lessons the the kids love.
You can check out Starfall
here
.
- Posted using BlogPress from my iPad
Read more...